Los Angeles Commercial Vehicle Accident Lawyers
According to the National Safety Council, there were 4,842 fatal crashes involving large trucks in 2020. In fact, over 107,000 trucks were involved in injury accidents that year. When most people think of commercial vehicle accidents, these large trucks are what come to mind. But did you know that commercial vehicles actually include any vehicle used for on-the-job transportation of goods or paying passengers? These vehicles include restaurant delivery cars, package delivery vehicles, floral vans and taxi services.
Are you a Southern California commercial vehicle driver who has been injured in an accident on-the-job? If so, you need the help of experienced Los Angeles commercial vehicle accident lawyers. It is important to get this help as soon after your accident as possible, so you can better understand your rights. Kesh Law represents injured commercial vehicle drivers in Southern California. We explain your options and help you navigate the complex legal system so you can more quickly get the benefits you deserve.
Injured Los Angeles Commercial Vehicle Drivers Have Access to Workers' Compensation Benefits
If you are a commercial vehicle driver in the Los Angeles area, you are probably covered by workers' compensation. Employers must carry this insurance to protect workers who drive on-the-job. It even covers drivers in their own personal vehicles if they are carrying out the duties of their work.
The two types of injuries covered by California workers' compensation include:
Single-event traumatic injuries, such as suffering injuries in a commercial driving accident while making deliveries on-the-job.
Repeated exposures at work, such as experiencing injuries or illness from ongoing or prolonged exposure to repetitive activity, hazards or toxins.
As with any type of insurance, your entitlement for workers' compensation benefits relies on multiple factors. The same is true for how much compensation you can receive. Whether you were negligent in the incident is one such major factor in an on-the-job commercial driving injury. Your eligibility for benefits also depends on your job duties and the type and extent of injuries you suffered.
Los Angeles commercial vehicle drivers who have been injured on-the-job may qualify for multiple workers' compensation benefits. These benefits include:
Medical care costs – These costs are paid for by the employer after a commercial driving injury. Benefits include financial compensation for doctor's visits, treatments, medications, tests, equipment and travel costs for attending your appointments.
Temporary disability benefits – These payments help support you if your injury causes you to lose income because you are unable to perform your usual job during recovery.
Permanent disability benefits – These benefits compensate you through regular payments. They help if you experience permanent and medically measurable loss of physical or mental function.
Supplemental job displacement benefit – This benefit accompanies permanent disability payments when eligible. It helps you retrain or enhance skills if you cannot return to work for your employer.
Return-to-Work supplement program payment – This is a one-time payment for eligible individuals who receive a supplemental job displacement benefit.
Death benefits – These benefits help financially support the spouse, children or other dependents of Los Angeles commercial drivers who die from their on-the-job accident injuries.
Single-Event Traumatic Injuries Suffered by Los Angeles Commercial Vehicle Drivers
Most drivers on the roads today have seen an auto accident or the aftermath of one of these traumatic events. This makes it easy to understand how a Los Angeles commercial vehicle driver can suffer traumatic injuries while driving on-the-job.
There are a multitude of causes for these types of accidents. In fact, a commercial vehicle driver can do everything right behind-the-wheel. But they are still vulnerable to experiencing a life-changing accident and injuries. Many accidents occur because of another driver's negligence or unavoidable hazards of other kinds.
Resulting injuries from even a relatively minor accident can be life-changing. A serious accident can take the driver's career off-course. It can leave them suffering major financial problems and even take their life. This is why it is so important to work with experienced Los Angeles commercial vehicle accident lawyers who know the long-term effects of these types of injuries.
A Southern California commercial vehicle accident can cause injuries like:
Spinal cord injuries
Broken bones
Back and neck injuries
Rib and thoracic injuries
Internal injuries of critical organs
Lacerations
Seat belt injuries
Commercial Vehicle Driving Injuries from Repeated Exposures at Work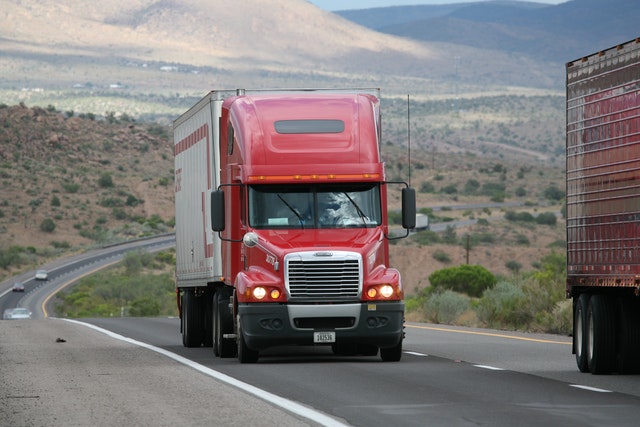 Most Los Angeles commercial vehicle injuries occur because of an accident. But there are many other ways a worker can suffer injuries or illness from driving on-the-job. These injuries include repetitive stress injuries, musculoskeletal disorders, falls, struck-by or struck-against injuries and illnesses from health concerns specific to drivers.
Repetitive stress injuries are caused by repeated actions or positions of your body. They typically injure muscles, tendons, ligaments and nerves. These injuries can make fulfilling the duties of your job feel painful and impossible.
Musculoskeletal disorders typically affect the back, neck, shoulders and upper extremities. These injuries are common to commercial vehicle operators who load and unload their vehicle, use loaders or dollies or otherwise overexert their body by working on the vehicle. These injuries can also happen from actions as simple as getting into or out of the vehicle. Even just holding a specific posture for a lengthy period of time, such as behind the wheel when driving can lead to these injuries.
Fall injuries often occur among commercial vehicle operators because they must frequently climb multiple floors of a building when making deliveries. Examples include using stairs or a ladder in a warehouse. These fall injuries are also common from merely getting into and out of the vehicle after a long day of driving.
Struck-by and struck-against injuries easily happen from shifting loads, lift gates, winch bars, trailers, vehicle parts or pallet jacks.
Health concerns specific to Los Angeles commercial vehicle drivers include obesity and stress-related illnesses. Drivers also often struggle with substance abuse because of needing stimulants to stay awake. They are often exposed to dangerous chemicals like fuel or cargo substances like chlorine that can cause respiratory illnesses or diseases like cancers.
We Advocate for Injured Los Angeles Commercial Vehicle Drivers
If you suffered injury on-the-job as a Los Angeles commercial vehicle driver or while operating a vehicle in fulfillment of your work duties, you need the help of committed Los Angeles commercial vehicle accident lawyers. The skilled workers' compensation attorneys of Kesh Law will help you understand your rights and options for benefits under California workers' compensation. We are dedicated to helping you get the benefits you both deserve and need for your recovery.
Call Kesh Law today at (818)639-3955 to speak to compassionate Los Angeles commercial vehicle accident lawyers today. Or, simply fill out our easy online appointment request form to schedule a free initial consultation.