Amazon Workers Are the Most Injured Among U.S. Employees
Amazon is a global marketplace relying upon over 1,608,000 employees to fulfill roles like customer service, managers, warehouse workers and delivery drivers. This means one in every 204 Americans works for the ecommerce giant. But these employees do not start their jobs with the ambition of being injured at work. After suffering an injury, many of these workers find out how hard it is to hold onto their job with Jeff Bezos' company. Unfortunately, too many people earning an Amazon paycheck also need the help of a workplace injury lawyer.
Warehouse Workers Are Among the Most Likely to Suffer Injury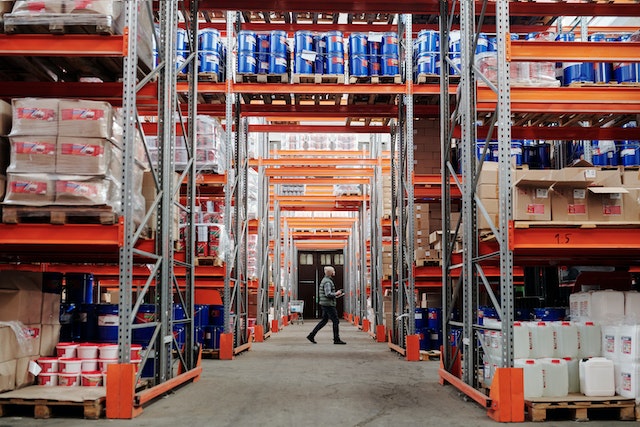 Warehouse workers for Amazon and similar companies are the most likely to experience injuries on-the-job. The Bureau of Labor Statistics reports that about 5.5 out of every 100 full-time warehouse employees suffer these injuries. In 2011, 16 warehouse workers died after being injured at work. Many of these injured parties had to retain a workplace injury lawyer to protect their workers' compensation rights.
Amazon and over 100 fulfillment centers in its distribution network have a reputation for overworking employees and putting them at risk for a variety of accidents. With customer expectations for 24-hour delivery creating immense stress in the supply chain, this stress trickles down to the warehouse floor. There, workers must scramble to keep pace with consumers' appetite for instant gratification. A fast pace and ever-increasing list of orders to fill are the recipe for disaster, creating dangerous scenarios from which workers are lucky to emerge uninjured at the end of each workday.
If you are an injured Amazon worker or a warehouse worker for another company, you are potentially entitled to receive workers' compensation benefits. Amazon or the employer you work for should not make filing your worker's comp claim difficult. Unfortunately, the insurance companies within this realm do just that. That is why it is important for injured workers in Southern California to contact the workers' compensation lawyers of Kesh Law. Your Kesh Law workplace injury lawyer can help you file your claim, navigate the complex system of workers' compensation and receive the benefits owed to you.
Amazon Injures in California
California's Amazon worker injury rates are sky high, according to a recent article in Government Technology. Even worse, the injury rates are rising each year. More than 40,000 Amazon workers suffered injury at work in the U.S. in 2021.
In California, the injury rates rose 30 percent from 2020 to 2021, outpacing other warehousing operations' injury rates in the state by an incredible 60 percent. Thirty-six of the 51 Amazon warehouses in California, including many in Southern California, exceeded the company's national rates for injured workers.
In response to such high rates of injuries among warehouse workers, California Governor Gavin Newsom signed AB 701 into law. That law limits retail warehouse worker production quotas, like those for which Amazon is so widely known. It went into effect January 1, 2022. If you or your loved one suffered injury during employment at Amazon or while working for another warehouse, this law and your likely right for workers' compensation benefits make consulting with a workplace injury lawyer important.
Types of On-the-Job Injuries Amazon Workers Suffer
Warehouse workers can suffer a wide variety of injuries. But the most commonly experienced on-the-job mishaps include:
Forklift accidents – Warehouse forklifts are typically driven from a cockpit on the forklift or maneuvered by a walking operator. Both models of forklifts are among the worst offenders in causing warehouse workplace injuries and deaths. These injuries can occur while the lift is moving inventory, removing loads, raising loads or lowering objects to floor level. These lifts also frequently overturn, sometimes leading to crush injuries. Many incidents involved workers run over by forklifts.
Repetitive motion and overexertion injuries – Soft tissue injuries are a significant problem among Amazon warehouse workers and other retail giants' warehouse employees. These injuries occur from lifting heavy weight, particularly in the neck, back and shoulder regions. But they can affect a multitude of body parts. Other soft tissue injuries caused by repetitive motion, such as during pick-and-pack work in a warehouse, include carpal tunnel syndrome in the hands. Overexertion injuries can occur when pushing, pulling, lowering, raising or carrying even minimal amounts of weight.
Truck accidents – Outside trucking companies and contract drivers are a major part of the Amazon distribution network. Warehouse workers involved in work around these trucks often become injured victims. Accidents can occur at any time, such as when moving materials onto the trucks.
Shifting inventory or falling object accidents – Falling loads and shifting inventory cause many accidents in warehouses each year. Workers can also suffer injuries from lift trucks and other equipment designed to handle heavy loads.
Slip and fall injuries – Warehouses typically feature concrete floors that easily become slick when wet or covered with other materials. These floors also often have cracks or uneven areas that can cause a loss of footing. Built-up debris, inventory, pallets or containers also create obstacles. Poorly lit warehouses can make it difficult to navigate all areas of the facility, often leading to falls. Employees are frequently injured when using ladders, lifts or other methods of reaching inventory, too.
Whether you suffered one of these types of warehouse accidents and associated injuries, or lost a loved one to a workplace fatality, it is important that you speak with a workplace injury lawyer. Time is limited for filing your workers' compensation claim and receiving the compensation owed to you.
Kesh Law Is Your Workplace Injury Lawyer
The skilled workplace injury lawyers of Kesh Law are experts in Southern California workers' compensation and personal injury claims. We fight to ensure injured victims and survivors of lost loved ones receive the compensation they are owed. When you need a workplace injury lawyer, we are ready to stand with you and use our decades of experience to help make you whole again. You do not pay us out of pocket. We only get paid if we win your case.
If you have suffered injury at work, call Kesh Law now at (818) 639-3955 or fill out our easy online form to schedule your free initial consultation with a workplace injury lawyer.