Legal Help for Permanent Disability in California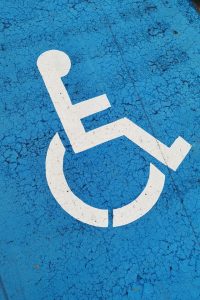 California workers are entitled to receive benefits from workers' compensation if injured on-the-job or while performing work-related duties. In fact, workers' compensation exists to offset the costs of medical treatment and lost income during recovery from workplace injury. Even if you experience permanent disability California laws exist to help you avoid personal financial catastrophe. But navigating these claims and the associated processes is never easy. For your claim, you need the help of experienced California workers' compensation attorneys. Kesh Law is a Southern California law firm specializing in workers' compensation cases just like yours. We can help you understand your rights and how to best proceed with your claim.
What does California workers' compensation cover?
If you successfully file a claim for workers' compensation in California, your benefits a variety of expenses. These can include:
Medical care, including doctor's visits, treatment services, medications, tests, equipment and supplies, and travel costs
Temporary disability benefits, such as for lost wages
Permanent disability California benefits, such as if your injury causes permanent and measurable loss of physical or mental functioning
Supplemental job displacement benefit, to pay for retraining or skill enhancement
Death benefits, for the family members left behind after an on-the-job fatality
Other benefits available in the state include the cost of disabled-accessible vehicles and retrofitting the home of workers suffering permanent disability California. A claim can bring support for attendant care costs, too. Having a workers' compensation attorney can help you understand what compensation you are entitled to after your injury.
Temporary Disability and Permanent Disability California
After your injury at work, you may be entitled to temporary or permanent disability California. Temporary disability includes both temporary total disability and temporary partial disability. It is important to work with a skilled attorney when filing your claim. Your lawyer from Kesh Law can help you get through the stringent processes to receive the benefits you deserve.
Factors involved in determining what benefits you will receive include:
Complexity or extent of your injuries
Your ability or inability to return to work
Ability to obtain gainful employment
Medical treatment costs for your injury
How the injuries occurred
Temporary Disability California
When injured on-the-job, many workers lose time at work and income while they recover. But in most cases, injured workers are able to return to gainful employment. This is why temporary disability is the most common type of workers' compensation benefits injured employees receive.
There are two categories of temporary disability benefits. These include:
Temporary Total Disability, available if you cannot work at all during your injury recovery (TTD)
Temporary Partial Disability, available when you are able to work during recovery with some limitations to your capabilities
Your doctor's prescribed work restrictions determine your eligibility for TTD or TPD benefits. It is important to attend all of your doctor's appointments and continue seeing them throughout your recovery to keep these work restrictions updated.
Permanent Disability California
Permanent disability California benefits help injured workers who cannot maintain employment after their on-the-job injury or illness. These benefits compensate individuals who are fully disabled and unable to compete in the job market.
Benefits provided to eligible workers by permanent disability California include lost wages or income. These benefits compensate you for income you would have earned at work, had you not been injured. As for temporary disability benefits, your doctor provides a rating that determines the level of compensation you will receive. A number of factors go into this rating, such as the type of work you do, the nature of your injuries, your age and other details.
How a Workers' Compensation Lawyer Can Help
After your workplace or on-the-job injury, it is very important to immediately contact a workers' compensation lawyer. This lawyer will help you get through the complex process for your claim. In fact, your attorney will take a great deal of stress off of your shoulders at this critical time. They also provide oversight of your claim throughout its filing and as you wait for benefits approval. You will not have to worry about getting lost in the system, not getting all of the benefits you deserve or being rejected based on incomplete documentation or other common problems.
The state welcomes attorney assistance for injured workers filing for permanent disability California. Besides helping you through complex filings and processes, your lawyer can also help you if you want to dispute your doctor's medical report that limits the benefits you will receive. The attorney can work with the state claims administrator to select an agreed medical evaluator (AME) to reevaluate your case. Having a lawyer also means you are not alone if you need to file a complaint for delayed or denied treatment or otherwise dispute your claim outcome.
Immediate Legal Help for Your Temporary or Permanent Disability Claim
From the moment you are injured at work, you have many new stressors to deal with in your life. You face lost time at work, lost income, high medical costs, an increased burden on family members and even the hassles of filing a workers' compensation claim. But the compassionate attorneys of Kesh Law specialize in temporary disability and permanent disability California workers' compensation claims just like yours. We take care of the details of your claim to ease the burdens you carry at this difficult time. This means you can focus on recovery and rest easy knowing that your claim is in the right hands.
Kesh Law attorneys ensure your claim is properly filed according to state guidelines. If the state denies your claim, we can help. We also provide that critical help if you disagree with your doctor's medical report, the employer refused your claim, or you otherwise need to file a dispute. We keep the wheels of workers' compensation turning to get your benefits to you in a timely manner and provide a watchful eye over your claim from start to finish.
We know money is tight and your finances are insecure at this time when you face lost income and extended time off work. But you can afford Kesh Law's help because we work solely on contingency. This means that we do not get paid anything unless we win your case. Let the lawyers of Kesh Law take the burdens of workers' compensation filing and processes off of your shoulders so you can focus on recovery. Call us today at (818)639-3955 now or use our quick request form for free initial consultation scheduling.