What to do if you have been in a car accident and how a hit and run lawyer can help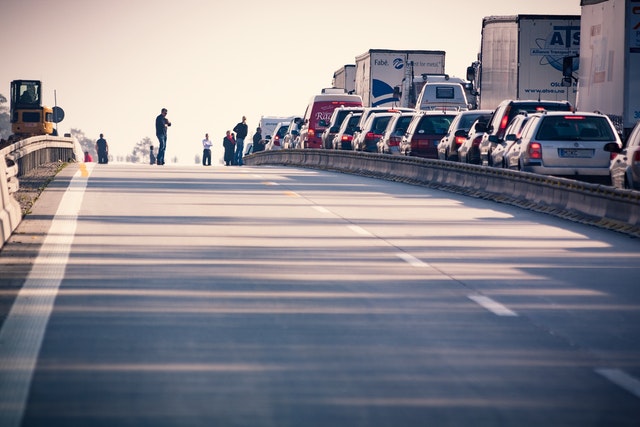 Any auto accident scene feels tense and confusing. But if you are in a hit and run accident, the minutes after the wreck are even more hectic. It is hard to know how to proceed with an insurance claim if you are hit by a runaway driver. The situation feels even worse when people suffer injuries. Will you be left paying for all of the damage in your hit and run crash? Do you need to starting searching online for a "hit and run lawyer near me?"Before you panic, remember that there are steps you can take to protect yourself after your crash. Also consider that California hit and run accidents are pretty common. This means that police, insurance companies and other parties know how to handle your case. Your case gets easier when you seek out an experienced hit and run lawyer near me.Before you experience this type of accident, or if you find yourself in the aftermath of one, consider these helpful tips below:
1. Seek Medical Attention
Taking care of your physical injuries after an auto accident is the first and most important step to take. It is vital that you seek immediate medical aid for yourself and your passengers. Remember, soft tissues do not always hurt immediately after the wreck. Whiplash and other soft tissue injuries can take some time to appear. You could also suffer internal injuries not visible on the outside of your body. Some of these are as dangerous as broken bones or even worse. For this reason, you should let professionals on the scene assess your condition.
If you believe yourself injured, have someone at the scene call for an ambulance. It is important for your health and your accident claim to seek prompt care. Ensure you keep a detailed record of your hospital stay, medical visits and injuries for this claim. Also keep copies of receipts for treatment, medical supplies or medications. Your lawyer will need these records when handling your case. The insurance company will need them, too.
2. Call the Police Immediately after Your Hit and Run
It is very important that you file a police report anytime you are involved in an auto accident. The police investigate the scene and work to determine the cause of your wreck, including who is at fault. They take down detailed eyewitness accounts and maintain a list of injured victims. All of this evidence is important when you seek out a "hit and run lawyer near me." In fact, one of the first questions your prospective lawyer will ask you is, "Did you file a police report?" The police report supports your claim for damages.
3. Take Notes about Your Accident and the Scene
After your accident and when you know you are not severely injured, you need to write down as many details about the accident as possible. You can take these notes in your cell phone or on paper. Record the make, model and color of the vehicle that left the scene after the crash. If you were able to capture some digits of the license plate or other identifying features, make note of those, too.
Ask any witnesses at the scene to give their statement to the police. If they need to leave before law enforcement personnel arrive, ask for their contact details.
4. Find a "Hit and Run Lawyer Near Me"
California hit and run auto accident laws are tough to navigate alone. After your accident, it is best to conduct a search for a "hit and run lawyer near me" on the web or call one you know. An experienced car accident attorney will help you build your case for the financial compensation you deserve while you recover from your injuries. Just because the person who caused your crash left the scene, it does not mean you are left paying for everything on your own.
Having an experienced car accident lawyer makes filing your insurance claim much easier. The attorney investigates the entire incident, from the beginning to its aftermath. They do all they can to identify the hit and run driver, so this person can be held responsible.
When you have an auto accident lawyer you trust, you do not have to communicate with the insurance company or beg for an acceptable resolution. Your lawyer will do all of the paperwork for you, ensuring your claim moves through the process in a timely manner. He or she will negotiate a settlement for you. If the insurance company does not budge on their offered amount, your lawyer will litigate when needed.
5. Pay Attention to the State Statutes of Limitations
In California, you only have two years from the accident's occurrence to file your personal injury or hit and run accident claim. This statute of limitations means you must also notify your insurance company about the crash within two years. Of course, it is always best to contact a lawyer and start your claim right away while it is fresh in the memory of witnesses, police officers and other parties.
When Searching for a "Hit and Run Lawyer Near Me," Call Kesh Law
Kesh Law in Burbank, California frequently represents hit and run auto accident victims, including commercial drivers injured on-the-job. We help our clients recover from this type of car crash by guiding them through the paperwork, processes and insurance company communications involved in a claim. We also know how insurance companies have only their own profitability in mind when negotiating your settlement. We see through their common tactics used to reduce financial compensation and fight to get you the amount you deserve.
Do not risk settling for a smaller amount that you are entitled to receive from the insurance company. Call Kesh Law's hit and run car accident lawyers to gain a clear view of the claims process. We can help you recover from your accident by doing the hard work and fighting for you. Contact Kesh Law now at (818)639-3955 or use our simple Contact Us form for a prompt reply.