Why You Need an 18 Wheeler Accident Lawyer after Your California Truck Accident
If you have recently experienced a California truck accident, you are not alone. In fact, the Insurance Institute for Highway Safety (IIHS) reports that accidents with 18 wheelers cause more deaths per mile than any other vehicle class. These accidents also cause surviving drivers and passengers severe injuries. Unfortunately, state laws and insurance companies do not make claims against commercial trucking companies easy. To navigate your case and achieve the results you deserve, you need an 18 wheeler accident lawyer like Kesh Law.
Why are commercial truck accidents so complex?
When you are in an auto accident with another privately owned passenger vehicle, there are usually limited potentially negligent parties to share liability for the wreck, injuries and fatalities. But when the accident involves a big rig truck, the field of potentially negligent parties expands.
Any or all of these parties may be negligent in your accident:
Truck driver
Truck owner
Trucking company employing the truck driver
Company contracting with the trucking company as its hauler or transporter
Truck loader
Truck mechanic
Truck manufacturer or a parts manufacturer
Local government or contractor responsible for highway maintenance or design
This means that, as a truck accident victim, you may need to sue multiple parties. Each of these defendants has its own insurance policies. Each policy is covered by its own insurance companies. In addition to the potentially long list of defendants, cases like these often involve damages of higher monetary value. This is especially true if the accident led to fatalities. These are just cases that require a skilled 18 wheeler accident lawyer. Otherwise, you risk receiving far less compensation that you need, if any at all.
Due to the complexity of big rig accident cases, you should contact an 18 wheeler accident lawyer immediately after your California truck accident. Call the experienced Southern California lawyers of Kesh Law now at (818) 639-3955. We ease your stress by dealing with the insurance companies. We also investigate negligence in your accident and negotiate settlements for accident victims. If your case does not settle, we take it to court to ensure you receive the monetary compensation you deserve.
Ways Insurance Companies Avoid Paying What You Deserve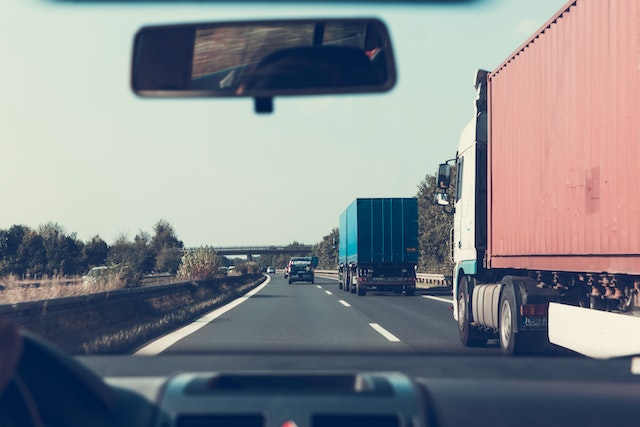 Insurance companies are notorious for putting their interests far above accident victims. After all, profit is their highest goal in all they do. They do not achieve a profit if they pay out what every victim truly deserves. This is why your 18 wheeler accident lawyer works so hard for you, to win your case. Winning your case means ensuring you get the monetary compensation you need to recover from your injuries and other damages.
The insurance companies achieve their profit through hard negotiations with claimants. Or, to be frank, they low-ball claim values to unsuspecting and unrepresented accident victims. If you have an inexperienced truck accident lawyer, they can easily win, too. Not having a skilled 18 wheeler accident lawyer is a clear chance for the insurance companies to take advantage of you.
In fact, the adjusters and attorneys employed by insurance companies are valued according to their track records against claimants. They are recruited, trained and employed to underpay people just like you. If you do not have an aggressive 18 wheeler accident lawyer, you are helping them achieve their goals.
Tactics used by insurance companies against truck accident claims include:
Not returning your calls
Not responding to your inquiries
Tricking you into making recorded statements that harm your claim
Minimizing or downplaying the damages you suffered in your accident
Making low offers well below your case value
Pushing you to quickly settle for a low amount
It is unfortunate that the insurance companies do not play fairly against accident victims or their surviving families. But they know that victims like you are in pain, suffering and exhausted after a trucking accident. This makes you particularly vulnerable to their tactics and their need to maintain their company's profitability.
Potential Damages Won By an 18 Wheeler Accident Lawyer
In light of the insurance company tactics described above, you likely understand how critical it is that you hire a skilled and aggressive 18 wheeler accident lawyer! Your trucking accident lawyer also takes most of the case stress off of your shoulders. You are immediately able to focus more on your actual recovery, instead of dealing with the legal details, paperwork and insurance company's calls.
Your truck accident lawyer protects your legal rights while they build your case through thorough investigation and by gathering evidence. At the same time, they ensure you meet all legal requirements and adhere to legal timelines. Everything your 18 wheeler accident lawyer does ensures you receive the maximum possible monetary compensation for your injuries and other damages.
So, what damages can you potentially receive in a truck accident case? The specifics of these settlement amounts or awards vary widely according to the damages suffered. But the calculation of the amounts starts after determination of fault. Record-keeping and documentation play a big part in this calculation. This is where your 18 wheeler accident lawyer's experience is critical. They must know precisely how to help you document all of your damages. Otherwise, you lose potential compensation.
Your highly experienced Kesh Law 18 wheeler accident lawyer knows how to document damages and seek compensation for your injuries or a loved one's wrongful death. These damages can include:
Property damage or loss, including vehicle damage
Medical care and rehabilitation costs
Loss of income and/or earnings capacity
Pain and suffering
Emotional distress
Disfigurement
Loss of enjoyment of life
Punitive damages for negligence
Funeral and burial expenses for wrongful death
Other noneconomic damages
Talk to an 18 Wheeler Accident Lawyer Now
You have so much to lose from your accident and if you try to settle with the insurance companies on your own. It is not worth taking this risk. Simply call the experienced and aggressive 18 wheeler accident lawyers of Kesh Law now at (818) 639-3955. Or, fill out our easy online form for a free consultation.
Remember, you do not pay us out of pocket to fight for you and the truck accident compensation you deserve. We do not get paid unless you do, so contact Kesh Law 18 wheeler accident lawyers now.