Ever Wonder How long does it take to get a car accident settlement?
If you have recently been in an auto accident, you are probably wondering how long does it take to get car accident settlement money. This is a common question with unique answers depending upon the state in which you had your crash. It also depends upon other factors in your case. In Southern California, the short answer is that car accident settlements take about three months. But let's dig deeper into what these three months involve.
Starting the Clock on an Auto Accident Insurance Claim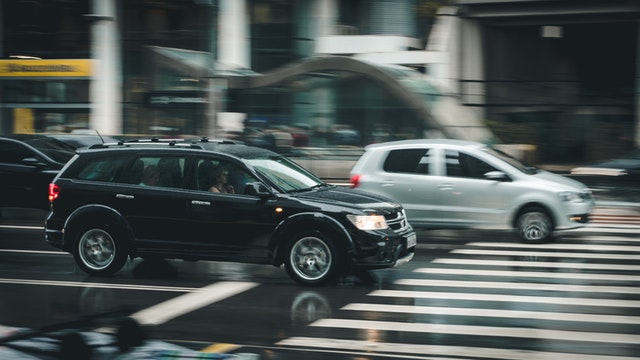 When you start your auto accident insurance claim, the clock begins on how long does it take to get car accident settlement money. Most people want to get a settlement quickly. So, they typically call a personal injury and auto accident lawyer right away, such as within 24 hours. You can even call an attorney while you wait for police to finish their investigation at the scene of the crash or while you await a medical visit.
Of course, you can try to settle with the insurance company on your own. But doing so usually means you will not get the full settlement amount you are owed. Working toward settlement on your own will not make the process faster. It also burdens you with the processes an attorney would typically handle for you.
Once you file your auto insurance claim against the at-fault driver's policy, it takes a few months to get to a settlement. It could take longer if there were serious injuries or other factors in your case. Some people do not reach a settlement with the insurance company for over a year. In other words, "three months" is the best case scenario for how long does it take to get car accident settlement money in Southern California.
What affects how long a car accident settlement takes?
There are two big factors in how long does it take to get car accident settlement money. These include medical records and demand letters.
Medical Records
Medical records are key evidence of injuries suffered in the auto accident. In most cases, settlement negotiations with the insurance company cannot occur until a specific medical milestone. That is, until the accident victim reaches maximum medical improvement (MMI) or completes their treatment. You reach MMI when your injuries stabilize and your medical condition will not get better with more care. If your auto accident involved major injuries that require extensive care and rehabilitation, it will take longer to get to settlement.
Demand Letters
Demand letters are documents sent by your personal injury attorney to the insurance company. If you do not have a car accident attorney working on your case, you will have to send these letters yourself. They are sent as an attempt to settle your claim. The letter specifies the settlement amount you seek for your injuries and other damages.
The time involved in preparing this letter and sending it is not all that affects how long does it take to get car accident settlement money. The insurance company will respond to the demand letter in their own time. Some respond more quickly than others. But this part of the process can take months on its own.
This is another reason why it is helpful to have a skilled personal injury lawyer handling your case for you. Your lawyer will prod the insurance company to move forward. An experienced attorney also knows all of the tricks commonly used by insurers in these cases.
Other Factors Involved in Car Accident Settlement Time
After your auto accident, you obviously want to receive the settlement you deserve in good time. But there are several other factors involved in how long does it take to get car accident settlement money.
Some of these factors include:
Whether facts are straightforward
If one party is clearly at-fault
Whether victims suffered minor or major injuries
The insurance company's responsiveness to claims
If the evidence clearly proves fault
Whether you have a personal injury lawyer handling your case
What delays car accident settlements?
Just like there are factors influencing how quickly a car accident claim settles, there are others that delay your claim.
Delaying factors in a car accident claim include:
Complex evidence and facts involved in your case
Multiple parties at-fault in the accident
Requiring extensive medical treatment for severe injuries
Insurance company tricks, delay tactics or difficulties because they know you do not have personal injury lawyer representation
Is a car accident settlement faster with or without a personal injury lawyer?
If you are trying to decide whether to hire a personal injury lawyer after your auto accident, you probably wonder if a lawyer will help your case go faster. Well, there are two answers to this question.
First, if you do not hire a personal injury lawyer, you might get a fast settlement. But it will not be the actual amount you deserve. Insurance companies try as hard as they can for unrepresented car accident victims to settle fast. They do that because they know that if you get a lawyer, they will usually have to pay much more. In other words, the insurance company might promise an immediate settlement because they are taking advantage of you. This is why you should always call a personal injury lawyer first, before talking to your insurance company.
If you do hire a personal injury lawyer, that lawyer handles all of the claim processes for and with you. You are not alone in trying to figure out the system. Instead, you have the experienced attorney fighting for the highest possible car accident settlement. Sure, it could take only three months or longer than a year. But your attorney works hard to ensure you get the settlement you deserve. Meanwhile, instead of focusing on fighting with the insurance company, you get to focus on recovery.
Ways an auto accident lawyer helps include:
Ensuring you file your claim on time
Encouraging you to seek out medical attention you need
Managing reports, receipts, records and other evidence
Investigating the accident and gathering evidence to support your claim
Appointing experts to explain evidence to the insurance adjuster
Negotiating your settlement on your behalf
Denying low settlement offers to get what you truly deserve
Filing a lawsuit when necessary if the insurance company denies your claim
All of these reasons clarify why hiring a personal injury and auto accident lawyer is so important. If you or someone you love suffered injuries in a Southern California auto accident, call the experienced car accident lawyers of Kesh Law. We provide a free initial consultation to discuss your case and explore your options.
If you find yourself wondering, "How long does it take to get car accident settlement money," call Kesh Law today at (818)639-3955. Or, simply fill out our easy inquiry form and we will get back to you as quickly as possible.