By nature, your Burbank car accident is not something you plan for or really even think about before it happens. But when such a car crash occurs, you suddenly have many anxious thoughts and questions about how to handle it. How will you cover the medical bills, lost income, property damage and other damages? The stress of these issues can feel overwhelming. That is just one reason why you need a highly skilled Burbank car accident lawyer.
Your Kesh Law car accident lawyer answers your questions, such as how much compensation you deserve for your recent Burbank car crash. They help protect your legal rights, file a claim and gather evidence to support your case. They talk to the insurance companies and help you achieve the ideal settlement or win your case in court. Overall, your lawyer takes significant stress off of your shoulders, so you can focus on recovery.
For a free legal consultation and to find out more about your potential Burbank car accident compensation, call Kesh Law today at (818) 639-3955 or complete our online form. Meanwhile, below are some key facts about California's accident compensation rules that apply to your Burbank car crash.
How Fault Relates to Compensation after a Burbank Car Crash
According to state laws of California, each auto accident driver holds a percentage of the responsibility for a Burbank car accident. This is comparative negligence. How much of this fault you hold affects the potential compensation amount for your damages.
When someone else is found 100% at fault in your accident, you do not have to worry about this determination reducing your compensation. But if they are 80% at fault and you are assigned 20% fault, your potential compensation amount drops. If you receive a settlement or verdict in your favor, the compensation also reduces by 20%.
First Steps in Getting Your Burbank Car Accident Compensation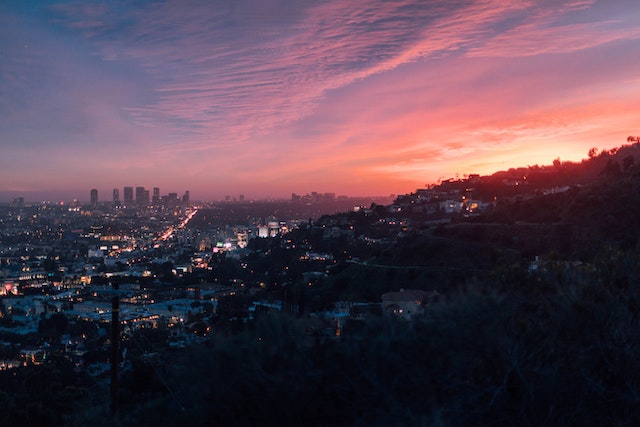 Time is one of the biggest factors in your Burbank car accident compensation. You need to protect your claim by understanding that time is of the essence. You will need to act quickly in fulfilling multiple needs.
First, it is important to seek medical attention regardless of how you feel immediately following your Burbank car crash. Some injuries common to car accidents, such as internal or soft tissue injuries, take longer to appear. It may be several days before these affect you. Still, visit with a doctor or go to the emergency room for a full assessment of your condition immediately after the accident. Waiting too long to visit a doctor or not seeing one at all can affect your claim and the resulting compensation.
Next, file an insurance claim through your insurance company. This first-party claim is just part of the insurance filing process when someone else is at fault in your Burbank car crash. You also need to file a third-party claim with that at-fault driver's insurance company. You should have obtained their policy information at the accident scene. If not, you can find it on the police report. Time is also of the essence in doing this.
Talk to a Burbank car accident lawyer as soon as possible. Your experienced auto accident lawyer in Southern California will help you understand your next steps in your claim process. They can also make you aware of the potential compensation you may receive in your case. Some of this compensation may cover emotional suffering, property damage, lost income, lost future earnings, medical costs, rehabilitation costs and other damages.
Soon after your accident you will notice its after-effects and how they impact your life. You may struggle to sleep, suffer physical pain or experience other symptoms after this trauma. But these are only some of the damages for which you are owed monetary compensation.
Having a skilled Burbank car crash lawyer enables you to focus on recovery from these effects while they pursue the compensation you are owed. Your Kesh Law lawyer will negotiate with the insurance companies to reach a positive settlement. Or, if the insurance companies will not pay what you deserve through settlement, your lawyer will take your case to court.
What if the other driver is uninsured or underinsured?
The State of California requires all drivers to carry motor vehicle insurance. Not having this coverage is against the law. If such a driver is at-fault in your Burbank car accident, they are still financially responsible for your compensation. Your auto accident attorney can file a lawsuit in order to obtain the money owed to you. Unfortunately, many uninsured drivers do not have the assets required to recover much of this compensation.
Your own insurance policy should also cover some of your compensation, depending on your type and levels of coverage. This is particularly true if you have uninsured and underinsured motorist protection.
It is very important to have an auto accident attorney's help after a Burbank car crash for the help you need in navigating issues like these. Your lawyer can also obtain evidence from your crash to determine who else is at fault. There are other parties potentially to blame for the collision, from whom you can also seek compensation.
Hire an Experienced Legal Team after Your Burbank Car Accident
The experienced auto accident attorneys at Kesh Law are dedicated to helping Burbank car accident victims recover the compensation they deserve. In one call to us at (818) 639-3955, or by filling out our simple online form, we can provide the information and support you need to achieve your maximum recovery. Contact us now for a free case evaluation and Burbank car crash consultation.