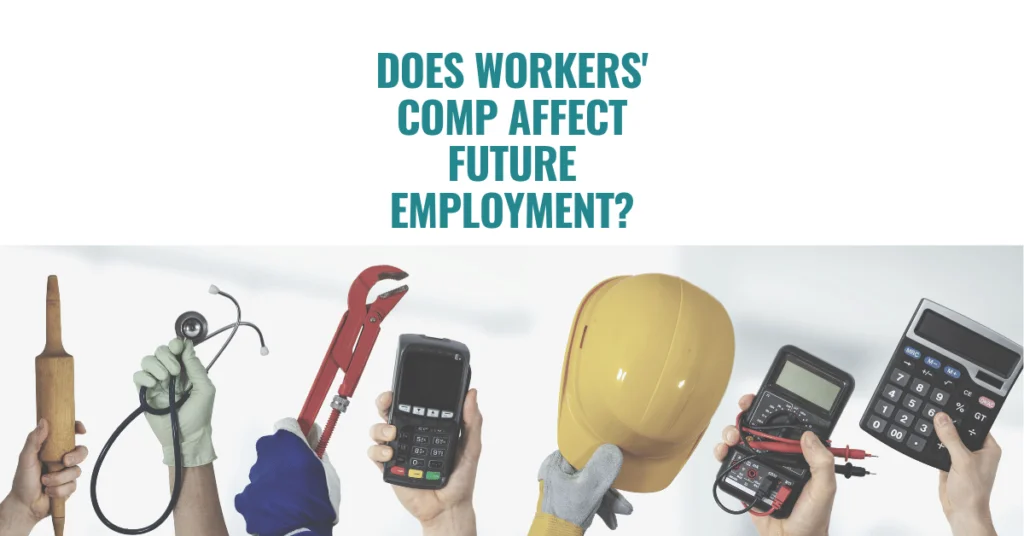 I am regularly asked by clients, "Does Workers Compensation Affect Future Employment?" Many injured workers are afraid to look for a new job after filing a workers compensation claim as they fear that a prospective employer will not hire them. It is mandatory in California for employers to have workers compensation insurance for their business. Thus, it is your legal right to collect Workers Compensation benefits as an employee injured on the job.
It is important to take time to recover from your injury so you are able to return to work at a future date. There are laws in place to protect those who are disabled and looking for a job. It is illegal for future employers' to fail to hire a qualified candidate based on a disability.
In California, prior workers compensation claims are not public record. However, workers compensation claims are public record in many other states. In California, only after a conditional offer of employment are employers allowed to conduct a background check. A background check contains information regarding prior workers compensation claims filed as well prior car accident information and criminal history.
Under Title 1 of the Americans with Disability Act, private and state and local governments, employment agencies and labor unions are prohibited from discriminating against qualified individuals with disabilities when hiring. Employers who discriminate based on disability are subject to fines and criminal charges. The liability and laws in place regarding discrimination are a huge deterrent for employers to discriminate based on disability.
Although an employer is not able to discriminate based on your past workers compensation claims, it is not advisable to leave out prior workers compensation claim information in future applications if asked. This can be considered falsification and can be grounds for rescinding an offer.  If prior workers compensation claim information is not asked by a future employer, the information does not need to be volunteered. A future employer must make a decision to hire you based on your particular skill set and contributions to the organization rather than your prior disabilities.
The only time prior workers compensation information can and should probably be volunteered is if it affects the ability to perform a job function at a future employer. It is beneficial for an injured worker to communicate that information to a future employer so that they do not sustain further injury. It is important to remain honest and forthright in future applications regarding the ability to perform job duties. It is also important to keep in mind that a future employer is required to make reasonable accommodations to qualified employees with disabilities unless to do so would be an undue hardship or pose a direct threat to the health and safety of others. What qualifies as undue hardship varies.
Next time you think to yourself, "Does Workers Compensation Affect Future Employment?, " Contact Kesh Law for more information and to discuss the right option for you, (818) 639-3955. We are committed to protecting your legal rights and we are here to help you navigate the complex workers compensation system. Don't let fear of finding future employment keep you from recovering from your injury today.