As a workers compensation attorney, I can't count the many times I've heard a fellow colleague, friend or family member say "I'm so stressed at work." This always sparks a conversation about whether filing a stress claim against their employer is appropriate for them. If your feelings have been hurt at work or you are stressing to meet certain deadlines at work that is probably not enough to file a psych claim. However, being overworked or harassed by your employer are common stress claims. In order to succeed in a psych claim, you must have an actual diagnosable problem. This is not to say that your psych claim cannot be filed until you have a diagnosable problem.  Even the best injury lawyer will normally file the psych claim even if the applicant has not yet been diagnosed with a disorder. The reason for this is that the defendant has a legal obligation per the California Code of Regulations Section 10109 to conduct a good faith investigation in connection with the allegations against the employer. There is no issue with making any such allegations against the employer and insurance company. The real issue in these stress claims is proving that your psychological issues were caused by work in order to be eligible for workers compensation benefits.  However, your workers comp lawyer can help.
TYPES OF PSYCH CLAIMS
The psychiatric component of a workers compensation claim is usually filed with the following injuries listed on the application: anxiety, nervous system, psych, stress.
There are two types of claims for psych complaints in workers compensation. The first type is a specific claim of stress. A specific stress claim can be pinpointed to a specific date and time, whether your employer harassed you on a specific day or you were involved in a traumatic event at work.
A cumulative trauma claim can also be filed against an employer for psych related issues. A cumulative trauma claim is filed for applicant's who claim that they are constantly overworked or subject to harassment.
Whether you file a specific of cumulative trauma claim, there are three types of defined   psychological injuries. The first type of injury is a physical injury that results in psychological symptoms. The circumstances in which this type of situation arises is when an applicant injured an orthopedic body part at work and due that injury, they are experiencing symptoms of stress. This type of psych injury is the most limited as far as workers compensation benefits. As a part of Senate Bill 863, Labor Code section 4660.1 was enacted providing, in relevant part that "T]here shall be no increases in impairment ratings for sleep dysfunction, sexual dysfunction, or psychiatric disorder, or any combination thereof, arising out of a compensable physical injury." Thus, these types of psychological injuries are not entitled to any permanent disability. However, these types of injuries are still entitled to future medical care and temporary disability, if applicable. This labor code applies only to injuries after 2013.
The second type is an actual psychological injury that gives rise to psychological injury. For example, being a victim of a violent act at work causes symptoms of stress.  
The third type is a psychological injury that results in physical symptoms. This means that your psychological injury manifests in physical symptoms such as high blood pressure, heart attack or constant stomachaches.
In the second and third type of psychological injuries, an applicant is entitled to all benefits available in the workers compensation system such a permanent disability, temporary disability, voucher and future medical care.
 ELEMENTS TO PROVE A PSYCH CLAIM
After determining the type of psychological injury, your attorney will need to prove certain elements in a psychological claim in order to succeed. It is crucial to pick the best injury lawyer for your claim.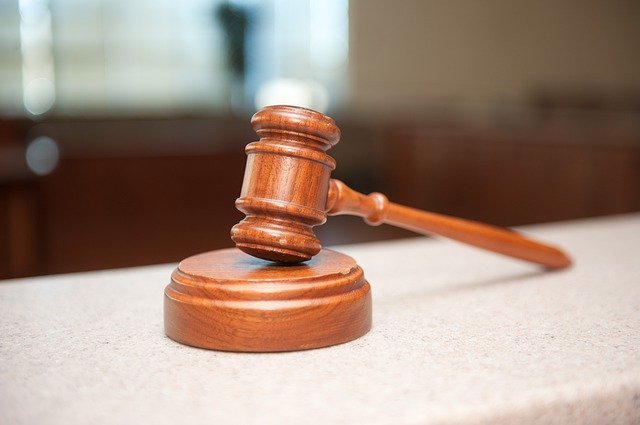 An easy for a defense workers comp lawyer to get rid of a psych claim is to prove that the applicant did not work for the employer for at least 6 months as required by Labor Code section 3208.3(d). The exception to this 6-month rule provides that the 6-month rule "shall not apply if the psychiatric injury is caused by a sudden and extraordinary employment condition." There is case-law to guide us as to what qualifies as a "sudden and extraordinary condition." For example, in the case of Shaida v. Raiszadeh v. County of Riverside, it was held that the applicant was injured in a willful workplace assault, which qualified as a sudden and extraordinary condition. On the other hand, in the case of State Compensation Insurance Fund v. WCAB and Jose Guzman, the applicant was operating a compactor packing soil on an incline when the compactor struck a rock and caused the applicant to fall backward and the compactor fall on him. Although, the WCJ found for the applicant, the appeals court reversed the WCJ's decision. The appeals court indicated that, the applicant "failed to establish that it was uncommon, unusual, and totally unexpected for a rock to be in soil, for a compactor to rise up when striking a rock or for an operator to become unbalanced and to fall when the compactor rises on a 45 degree hillside."
Once you are past this hurdle, if applicable to your case, you must then prove that your psych injury is work-related, there is an actual disorder diagnosed, the injury was caused by actual events of employment and the actual events are the predominant cause of your psychiatric injury. In other words, your psychiatric diagnosis must be at least 51% caused by work. Each element of a psych claim has its own defining characteristics, defined by statute and case law.
Contact Kesh Law, the best injury lawyer firm in Los Angeles. We will help you determine if your stress claim qualifies for workers compensation benefits quickly and efficiently. This is why we are the best injury lawyer in Southern California.